The P50, P50V and P50W balancing exfoliators are the unique fruit of 30 years of reflection and experience. P50 balancing exfoliators speed up the epidermis' natural exfoliating process and the reconstruction of the epidermal shield. The fortified epidermis can then fulfill its protective functions completely, enhancing skin's self-regeneration potential. Lotion P50, our most famous and coveted product, is the keystone to Biologique Recherche skin care treatment. All Biologique Recherche skin care treatments, whether administered at home or in a beauty institute, start with the P50 ritual. It is applied in the morning and in the evening. It gently exfoliates the skin, regulates excessive sebum secretion, moisturizes and helps maintain the epidermis' acid pH. It prevents and treats in-grown hairs, and is therefore ideal for pre and post shaving skin care.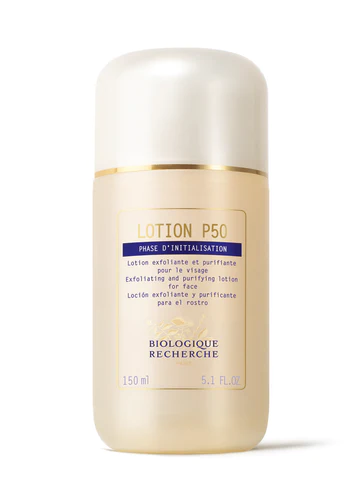 LOTION P50"THE BEST BEAUTY PRODUCT IN THE WORLD "
WHICH LOTION IS RIGHT FOR YOU ?
This extension of the P50 lotion line is best for those wishing to reduce pigmentation marks. Made with antioxidant agents such as wasabi extract & vitamin B3 for brightening qualities, this cleaner and exfoliant is ideal for dull Skin Instants and those who are targeting a pigmented complexion.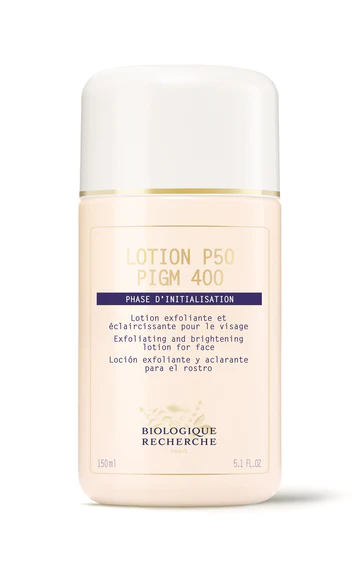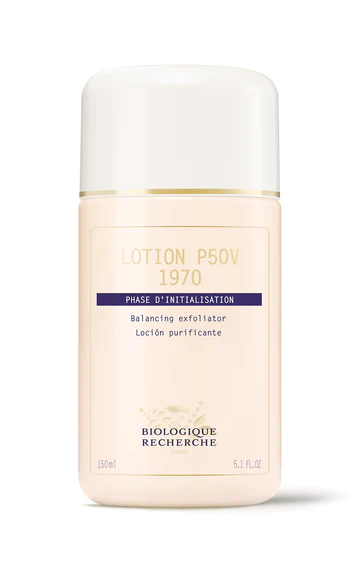 Biologique Recherche is a medium strength all-in-one toner, balancer and exfoliating lotion enriched with vitamins. This is original formula with minimal phenol content.qualities.
Enriched with vitamins, this exfoliating lotion is best for skin that is dull or lacking tone. It is beneficial for improving the natural PH balance of the skin. Made with yeast and walnut extract which contain soothing and toning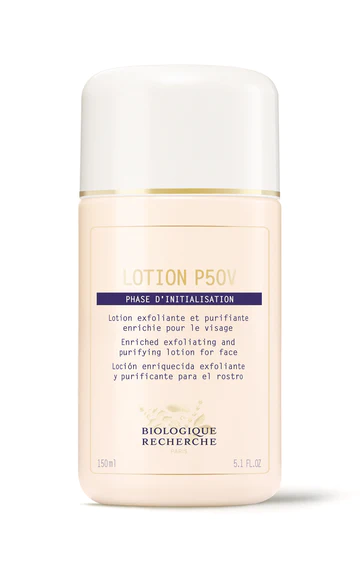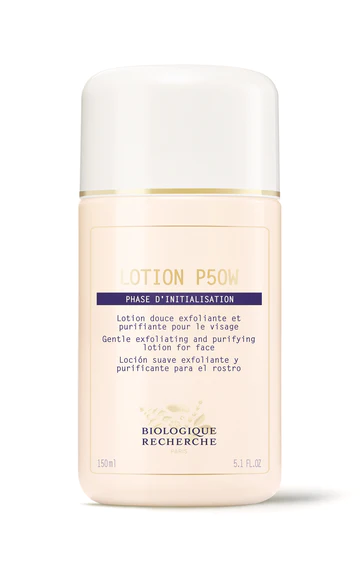 P50 W – A slightly softer version of the original, this exfoliating lotion contains arnica extract as an active ingredient which is useful in calming the skin. Because of this it makes a great P50 lotion for first time P50 lotion users and those with delicate and reactive skin instants.
This multi-faceted cult favorite exfoliates, purifies, and cleanses Skin Instants while also regenerating cells. Heavy in AHA, BHA, & PHAs, as well as cider vinegar, sulfur, and vitamin B3, this "magic in a bottle" reconditions and moisturizes the epidermis's pH. This product line also prevents and treats in-grown hairs, making it a perfect pre-and post-shave treatment.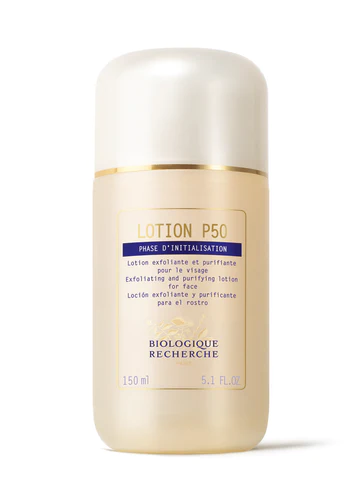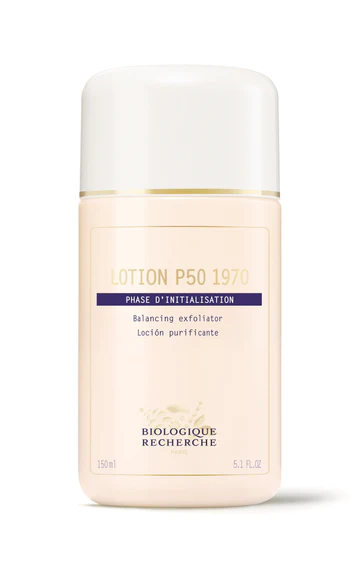 Is original hero product of Biologique Recherche line which can be described as exfoliating toner helping skin neutralize PH while making it look brighter, cleaner and clearer. This is original formula with a minimal phenol content.
REPAIRING AND PLUMPING LOTION FOR THE FACE
Lotion MC110 N°1 is a plumping and repairing beauty booster that gently exfoliates even the thinnest skin. Marks and irregular skin are smoothed out, while wrinkles and fine lines fade away. The facial contours appear redefined, and skin is toned and moisturized.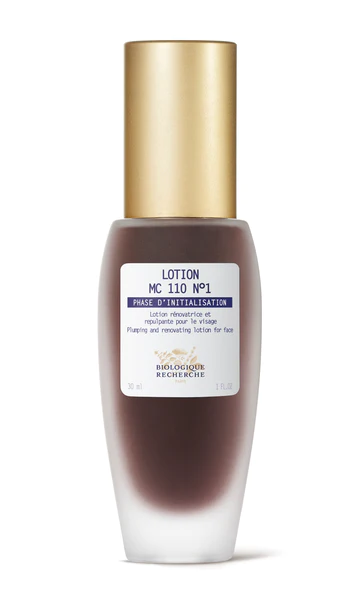 NEED HELP DECIDING WHICH PRODUCTS TO USE? LET US HELP !